About >
Acle is a large village, half-way between Norwich and Great Yarmouth, close to the Norfolk Broads.  Whether you live or work in Acle, or are planning to visit, you will find lots of useful information on this site.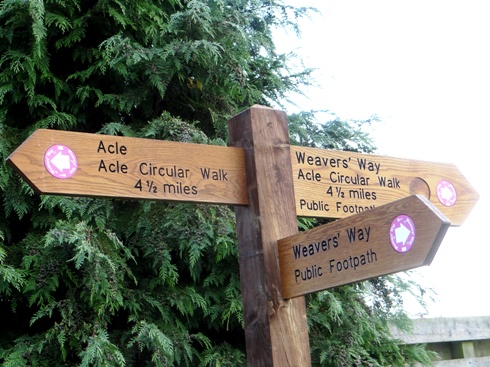 New signage at Boat dyke Lane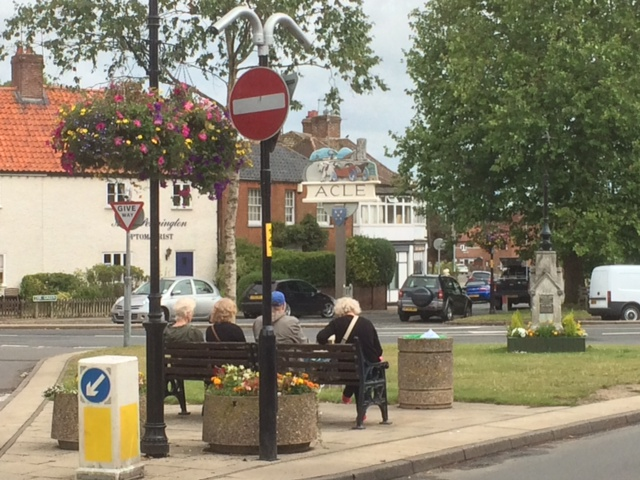 Taking a seat on the village green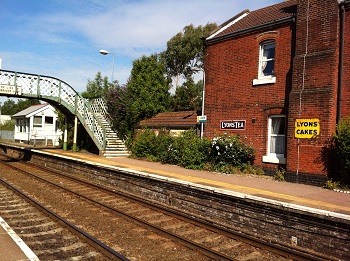 Norwich bound at Acle Train Station
Latest News >
Zoom meeting on Wednesday, 10th September at 10.00am to set up a new Men's Shed
Acle Libary - changes to hours
Monday: closed Tuesday: 10.30am-4pm Wednesday: Closed Thursday: 10am-2pm Friday: 2pm-4pm Saturday: 1pm-4pm Sunday:  Closed
Changes for those who have been shielding
From 1 August the Government's advice changes again and means that those residents identified as the most vulnerable no longer need to shield. Instead the advice will be to adopt strict social distancing. This means residents that have been shielding will be able to; go to work, if they cannot work from home, as long as their place of work is COVID-safe; go outside to buy food, to places of worship and for exercise but they should maintain strict social distancing children who are clinically extremely vulnerable can return to their education settings if they are eligible This change means that the government's National Shielding Service will no longer be in place to deliver food boxes to extremely vulnerable people and pharmacies will be discontinuing some delivery services. The Community Response Hubs which were set up in each local district and have been providing food and medicine delivery for many residents will be scaled back, but Norfolk residents can be reassured that support will still be available, including for those who are isolating as a result of test and trace. The Community Resilience Delivery Group which was set up by the Norfolk Resilience Forum as part of the local response to Covid-19 – has representatives from district councils and the voluntary sector. This partnership is continuing to work together to support residents through the next stages of the pandemic to ensure we have the best support available for people across Norfolk. Tom McCabe, Managing Director for Norfolk County Council said; "It is good news that our extremely vulnerable residents can now start to live more normally and have greater freedom and for many this will come with relief. However, we know that for some the easing of restrictions may cause anxiety and stress and the option of going out and about may just not be possible. If that is the case, we want to reassure these residents that help is still available and to call us on 0344 800 8020. It's really important that people remember that coronavirus is still with us and it's vital that everybody, especially those classed as extremely vulnerable, continue to take precautions to protect themselves against infection which in turn protects others and protects Norfolk."
Local Discretionary Grant funds
Government funds via Broadland District Council for businesses and charities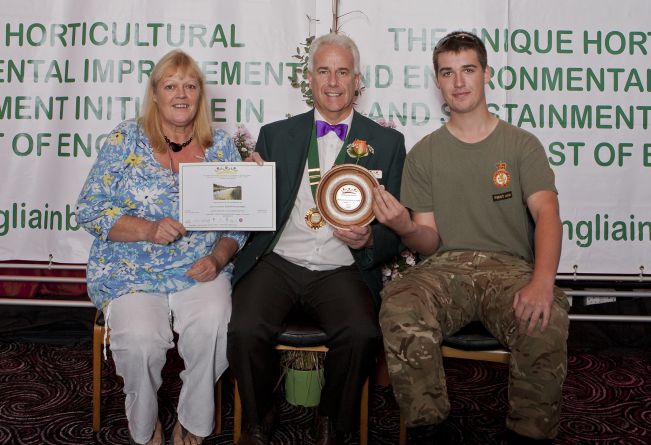 Anglia in Bloom Awards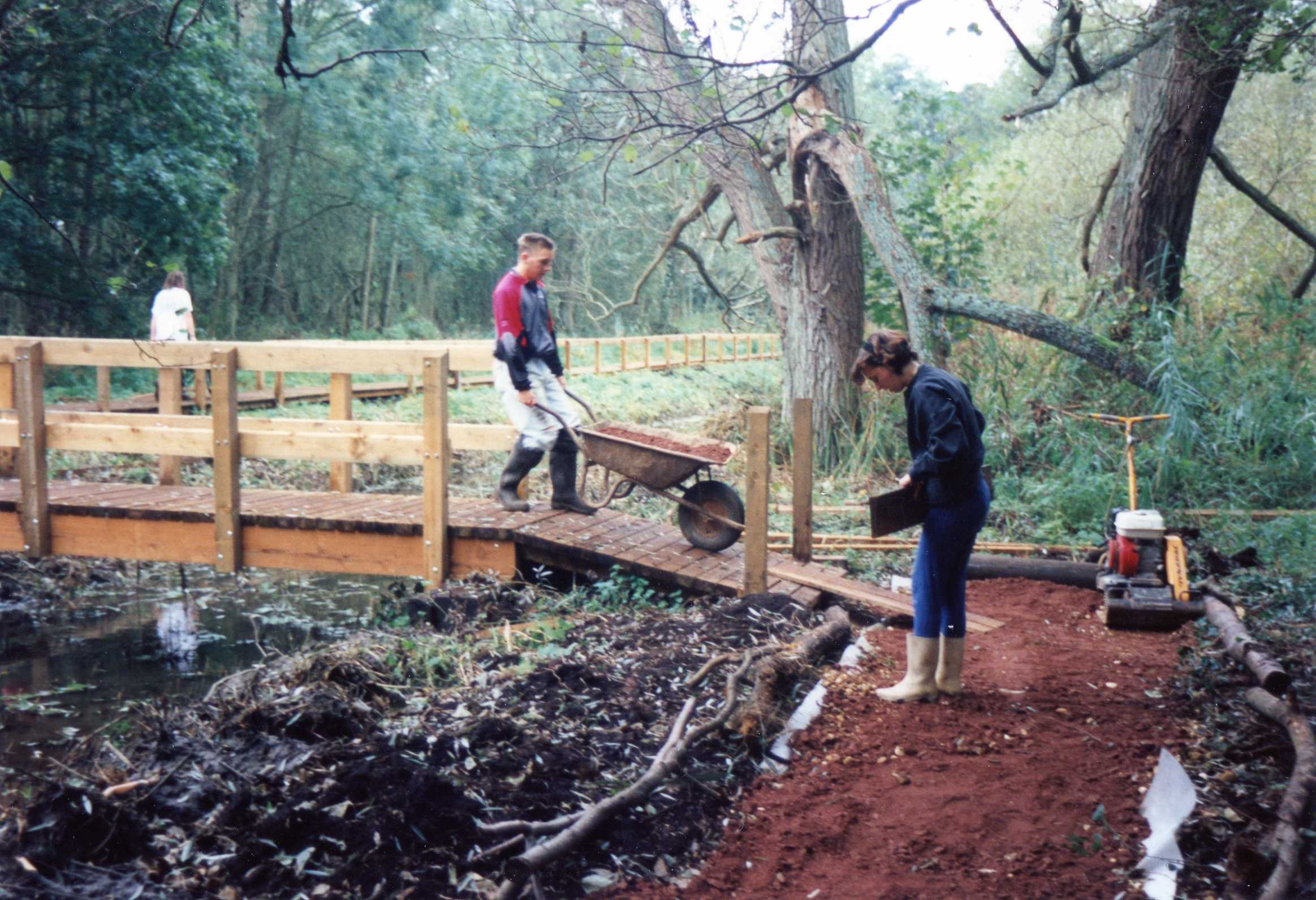 Volunteers at Damgate Woods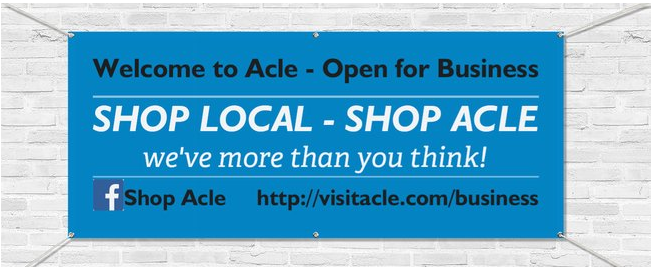 Event calendar
History >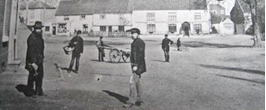 In this section, there is information about the history of Acle.
Places to visit >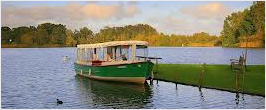 Acle is well placed for days out. It is on the River Bure and at the junction of the A47 to Norwich and Great Yarmouth and the A1064 to the Norfolk Broads.
Business Directory >