About >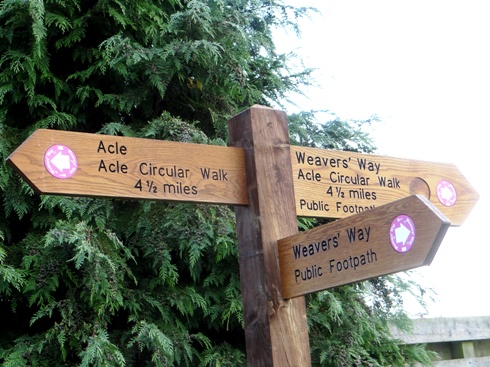 Lovely new signs and pink arrows at Boat dyke Lane
Acle is a large village, half-way between Norwich and Great Yarmouth, close to the Norfolk Broads.  Whether you live or work in Acle, or are planning to visit, you will find lots of useful information on this site.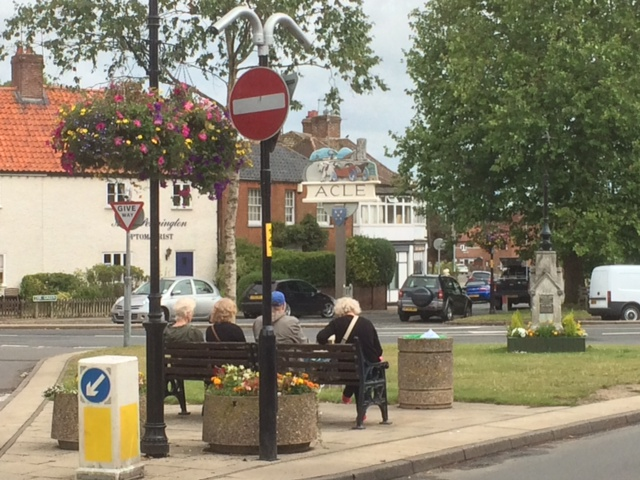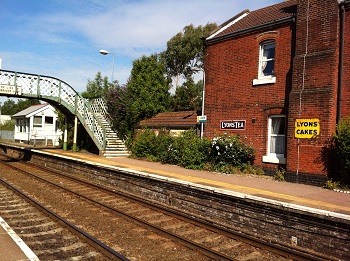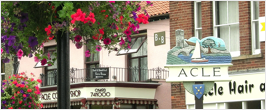 Latest News >
Watch out for a new BT scam email which looks really genuine. It may be addressed to you personally. It says your payment has been declined and asks you to click on a link to "Review Account Information". However if you hover over this link (without clicking on it) you will see that it is not a link to a BT site. The other links on the email appear genuine. Take care!
Waste collection this Saturday
If your bin is normally collected on a Monday, then instead of Monday, 26th December your bin will be collected this Saturday, 24th December. Please put your bin out by 7am on Saturday to ensure it is collected. At New Year, your bin will be collected one day later. To check the collection date, go to Broadland District Council's website : https://www.broadland.gov.uk/…/230/find_your_bin_collection… Tell your friends!
Acle is a member of the Thinking Oil Scheme. You can save money by registering to join the scheme and then placing your order by the first working day of a month. See more under "Community", "Heating Oil"
Scam Alert – Letters claiming to be from Lloyds Bank – 12 December 2016
Norfolk Trading Standards are warning about 'very realistic' letters claiming to be from Lloyds Bank. The letters, which replicate the Lloyds Bank template including appropriate logos, customer service address and signature from a customer service representative, tell recipients that some 'unusual transactions on your personal current account' have been detected. The letter then provides a contact number to 'confirm these transactions are genuine'. The letters are not genuine and anyone calling the number given in the letter will find an automated welcome message claiming to be Lloyds Bank which then asks the caller to give their card number, account number, sort code and date of birth. The automated system then are asked for the first and third digits of your security number. In a number of cases it has been reported that the system then claims not to recognise these numbers and then asks for the second and forth digits of your security code. This phishing scam again shows that everyone need to remain on their guard to unexpected approaches, especially any claiming to notify of issues with financial accounts. If you are ever suspicious about any contact or correspondence claiming to be from a bank contact them directly via the customer services on the number given on your bank card. NEVER use numbers sent to you in emails, text messages or by letter. If you receive one of these letters please dispose of it securely. If you are concerned about scams you or someone you know is receiving please contact us via our partners the Citizens Advice consumer helpline on 03454 04 05 06.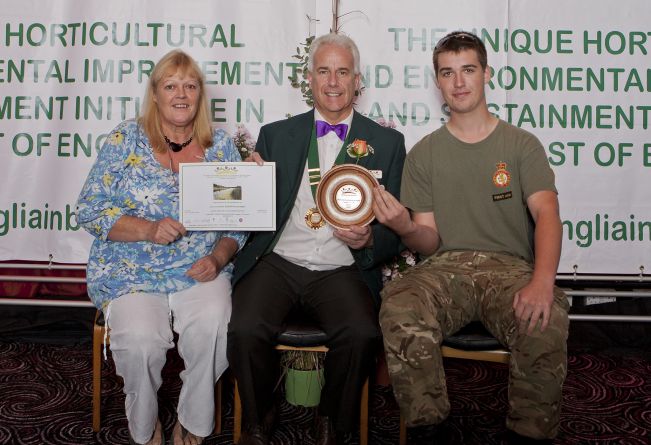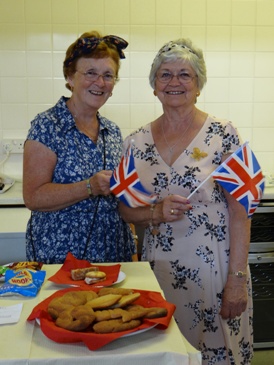 Janice and Pat helping out at the
 1940s Tea party June 29th 2014
Event calendar
History >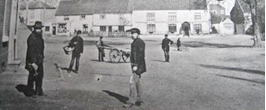 In this section, there is information about the history of Acle.
Places to visit >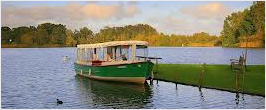 Acle is well placed for days out. It is on the River Bure and at the junction of the A47 to Norwich and Great Yarmouth, the A1064 to the Broads such as Potter Heigham, Hickling and Wroxham and the smaller road to Upton, South Walsham, Ranworth and on to Norwich.
Business Directory >