About >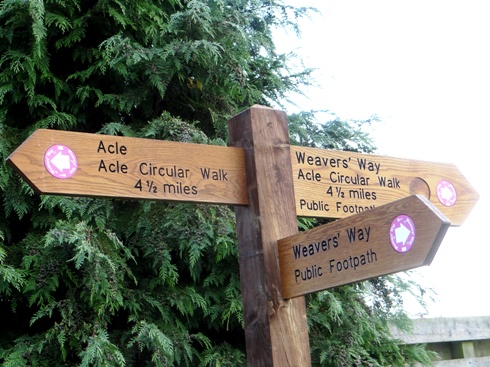 Lovely new signs and pink arrows at Boat dyke Lane
Acle is a large village, half-way between Norwich and Great Yarmouth, close to the Norfolk Broads.  Whether you live or work in Acle, or are planning to visit, you will find lots of useful information on this site.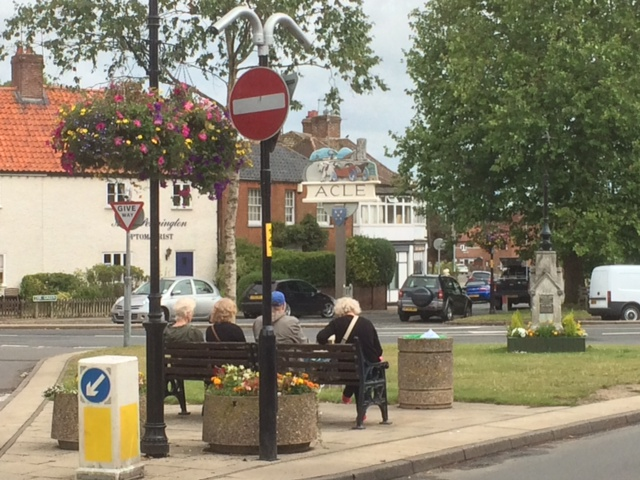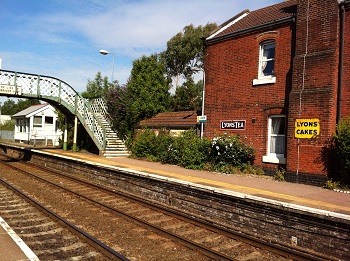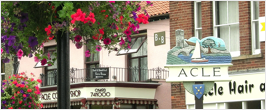 Latest News >
Evening closures of the Old Road (A1064) for surfacing works–
This has been moved back to the week of 07/11/16 to 11/11/16 because of problems with the drainage works. It will be up to 5 nights of evening work from 7.00pm to midnight with a road closure between Hermitage Close and Old Road, diversion via the Acle Straight. May be completed sooner. They will also be working during the day under 2/3 way lights to do some minor footway works and install a pedestrian island to make it easier for people to cross the road.
YOUR HELP IS NEEDED!! Dear Residents of Acle Village. Acle Lands Trust have been successfully short listed for a community cash award as part of the Skipton Building Society's Grassroots Giving initiative. In order for the Trust to secure any funding at all, which if successful will be used on community wildlife and land conservation projects around the village, we need to secure some votes. It is very easy to do this, please visit Skipton website by simply double clicking on this link: http://www.skiptongrg.co.uk/ once in there, please simply follow these steps, it takes only a few seconds: Grassroots Giving - Skipton Building Society www.skiptongrg.co.uk To celebrate Skipton Building Society's 160th birthday in 2013, we launched community funding programme, Grassroots Giving - and this year we're giving away more donations of £500 to clubs, groups and organisations like yours. - click on "voting is now open box" - click on east of England section of map. - click on "Acle Lands Trust" - put in your email address and press "vote now" Your anticipated support is greatly appreciated. Thanks - The Trustees - Acle Lands Trust
Compulsory Purchase Order for cemetery land
I have received correspondence from the Department for Communities and Local Government, enclosing copies of a letter of support from MP Keith Simpson and letters of objection from two Acle residents. You may like to write to the Government supporting or objecting to the Parish Council's request for a Compulsory Purchase Order to acquire land north of the current cemetery in Pyebush Lane I have of course told the Secretary of State of the many letters of support, petitions and facebook messages which we received, but it may be a good idea for you to write again, should you wish to do so... If you want to write, you could email john.blakeway@communities.gsi.gov.uk, Or Address it to: The Rt Hon Sajid Javid Secretary of State for Communities and Local Government 5 St Philips Place Colmore Row BIRMINGHAM B3 2PW Then start your letter or email: Dear Sir, Ref: NPCU/CPO/K2610/76471 Compulsory Purchase order for land at Pyebush Lane, Acle
Savannah Estates will be marketing the market houses on the new Springfield site. You can contact them via email acle@savannah-estates.co.uk or phone 01493 754943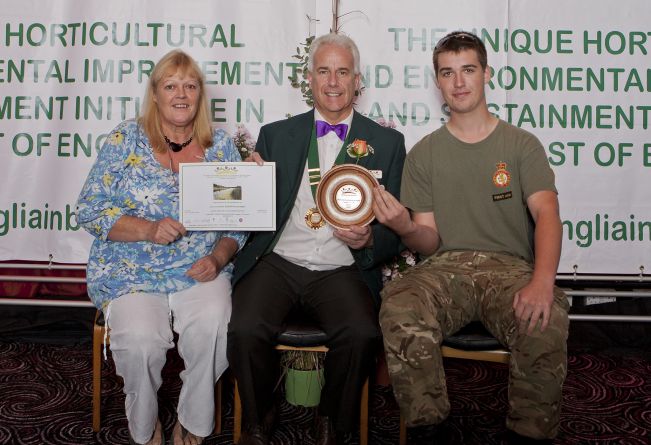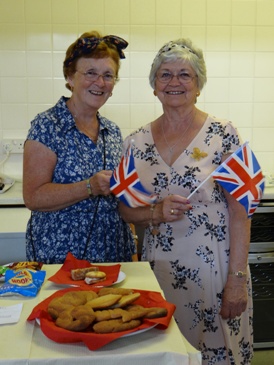 Janice and Pat helping out at the
 1940s Tea party June 29th 2014
Event calendar
History >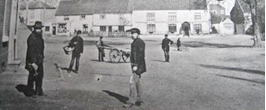 In this section, there is information about the history of Acle.
Places to visit >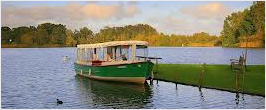 Acle is well placed for days out. It is on the River Bure and at the junction of the A47 to Norwich and Great Yarmouth, the A1064 to the Broads such as Potter Heigham, Hickling and Wroxham and the smaller road to Upton, South Walsham, Ranworth and on to Norwich.
Business Directory >