Community Archive Group
Donations to the Group
The Group always welcomes the opportunity to view any old photographs, film clips, or the like, taken of the local area. As there are facilities to scan/copy any photograph, the Group would not need to keep the originals. Presently there are over 3000 photographs on the system with many still to be entered. If you are considering donating or lending material to the Group, please contact any member. Please remember to include the year the photograph was taken, include any facts about the event, names of people in the photograph etc as this will help with cross-referencing on the system. We are always grateful of any donations, particulary this year with reference to relatives involved in the First World War any photographs, postcards letters etc are welcome. We can photograph uniforms or other items or any objects of interest.
Guest Speaker
If your group or organisation is seeking a Guest Speaker for a function, perhaps Brian Grint or Jackie Clover could assist. Brian is well versed in the local history of the area and Jackie has a huge selection of old and modern images across a variety of topics which can be shown as a slideshow and talk.
Angela Bishop also does reminiscence talks on a wide variety of topics, she dresses for the part and brings along lots of items to pass around, play with, chat about. Everything from 'Washday' to 'Transport' , 'Fashion' to 'Schooldays' and everyone always ends up joining in with popular songs, ditties or adverts of the day.

Members 
Chairman and Local History Speaker - Brian Grint
Vice Chairman and postcard collector - Robert Jermy
Treasurer and Family Research - Kathy Stacey
Family Research - Jayne Greenacre
Fundraising and Family Research - Jackie Clover
Events and Reminiscence Talks - Angela Bishop
Committee Member - Basil Tibbenham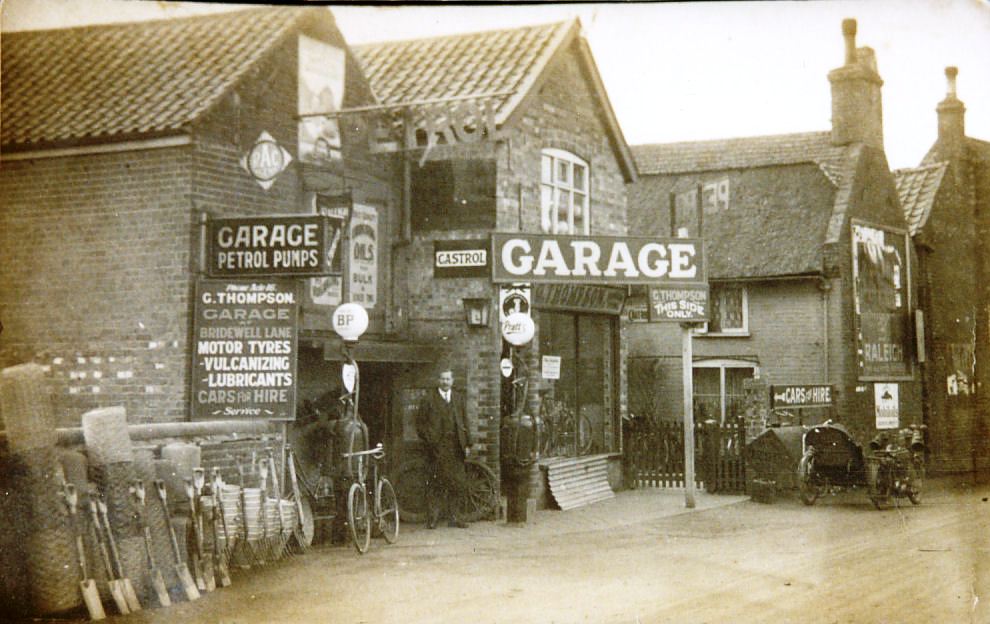 Thompsons garage Old Road in the 1920s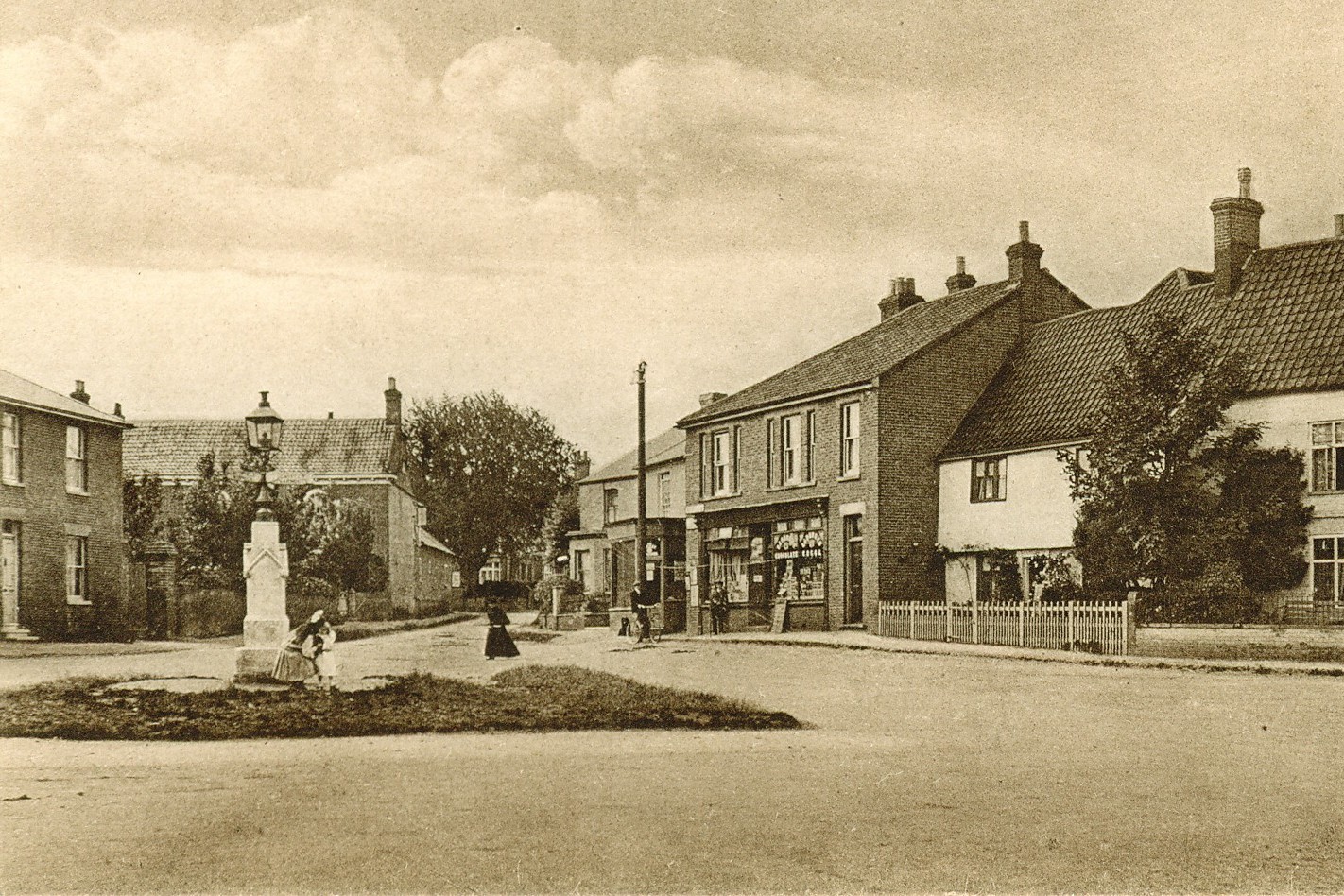 Victorian Jubilee Monument looking towards Crossways Terrace
Business Directory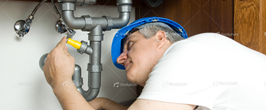 Use the business directory to find..