Please note that the advertised scope of these works has now changed. Both tonight and tomorrow night (Tuesday 6 and Wednesday 7 February), the A47 between Postwick interchange and Acle roundabout will have a full eastbound road closure in place. This closure will then change to a full westbound closure on Thursday 8 and Friday 9 February. Our working hours will remain as 8pm to 6am.
 I can confirm all closures on the network have a stipulation that we allow emergency services vehicles through our site, when completely necessary. Thank you for your patience whilst we carry out strategic maintenance to the road network.
 To stay informed about all the latest major roadworks happening near you, visit www.gov.uk/government/organisations/highways-england to register for the latest alerts. If you have any enquiries please contact the Highways England Customer Contact Centre on 0300 123 5000, or by e-mail toinfo@highwaysengland.co.uk
 Yours faithfully,
 James Gradwell
Scheme & Stakeholder Liaison Manager Area 6&8
Kier Services I Highways
Kier Highways, Unit 3000, Cambridge Research Park, Waterbeach, CB25 9PD
Business Directory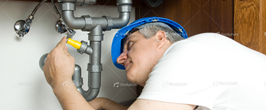 Use the business directory to find..