Acle residents will shortly receive the green Community News which includes the idea for a Community Hub in the centre of the village. This is a copy:
You will all be aware that the East of England Co-Op has relocated to the larger store on the Norwich Road. They have now opened a funeral services office in the left-hand part of the building at The Green,  but the Co-Op has offered the village the opportunity to take on the remaining space at the old store, for use as a Community Hub. 
The space available is large – approximately 2/3rds of the old store and back storeroom, totalling about 1,635 sq.ft.; room enough for sub-division into two or three areas….
The Parish Council needs to know if you would support the creation of a Community Hub at this location. There would be costs involved, which would need to be shared by residents via the precept, such as rent and rates, and perhaps a small salary for staff.
Ideas for the space so far include:
- a small convenience store, selling Co-Op basics range for those residents who find it difficult to access the new store in Norwich Road – such as bread, milk, eggs etc
- a display area for the archive collection, with changing displays of local photos and maps
- a tourist information centre
- a drop-in café  
- a meeting room which could be hired by village groups.
The parish councillors think that the Hub could be run by a part-time, employed manager, together with a team of volunteers, rather like the successful community-run shop at the White Horse in Upton. So, what we need to know is:
Would you be willing to give up an hour or so of your time to help run the Hub?
What uses would you like to propose for the space?
We're not sure yet if the Hub would be run by the Parish Council, by a charity or by another type of community-interest organisation.
Please speak to any of the parish councillors, or the clerk. Any ideas would be very welcome….
Clerk: Pauline James - Beech Farm, Marsh Road, Upton NR13 6BP
01493 751070
Paulinejames@aol.com
Business Directory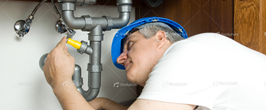 Use the business directory to find..