The next meeting of
Acle Parish Council
is on Monday, 30th April 2018
At Acle Methodist Hall
At 7.00 pm – Refreshments from 6.45 pm
Agenda:
Before the meeting begins, there will be time for public participation and district/county councillor reports. 
To consider Apologies for Absence
To receive Declarations of Interest in Items on the Agenda and to consider Requests for a Dispensation
To confirm Minutes of the Meeting held on 26th March 2018
To report Matters Arising from the previous minutes, for information only
To consider Correspondence, including:
i)                   A request for funding for the Acle Community Gym
ii)                 Agreement for the delegated management of the public toilets
To comment on Planning Applications
To raise Highways Matters
To receive a report from the Recreation Centre Trustees
To consider updates (if any) on Current Projects:
| | |
| --- | --- |
| Springfield |  CPO for Cemetery Land |
| Website | Parking in the village |
| Youth club | No Cold Calling Zones |
| Defibrillator | Portacabin for archive, preschool and Acle Soc. |
| Refill Project | WW1 Commemorative event funding |
| Resilience Plan – generator point | Herondale |
| Acle Regatta | Record Office |
To consider Data Protection documents
To review the Investment Policy
To receive Finance Report and approve Invoices for Payment
To raise Matters for the Next Meeting                                             
To confirm the date of the next Parish Council meeting –  Monday,

21st May

2018
Pauline James, Parish clerk – 24th April 2018
Business Directory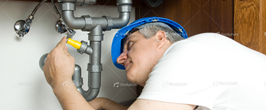 Use the business directory to find..