Julia Line has resigned as parish councillor as she is moving house, away from the village. We thank her for her help on the Council.
The vacancy will be advertised until 8th June. If an election is not requested, the parish councillors will co-opt a new councillor at the Parish Council meeting on 26th June.
Anyone who is interested in being considered for the vacancy should contact the clerk, Pauline James on 01493 751070 or Paulinejames@aol.com, or one of the other councillors, to find out more, or come along to the meeting on 22nd May to see us in action!
Parish councillors are volunteers. You need to be able to attend most Council meetings, usually held on the last Monday of each month, at 7.30 in the Methodist Hall. Training is offered.
Business Directory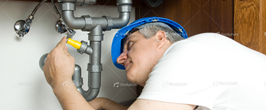 Use the business directory to find..