The Parish Council has applied to the Broads Authority for change of use of some of the agricultural land  north of the current Pyebush  Lane cemetery and Recreation Centre playing fields, for an extension to the current cemetery and playing fields.  This process is a separate process from the current application to the Secretary of State for a Compulsory Purchase Order to obtain 1 acre of land for a smaller extension, to the cemetery only.
It would be helpful if residents who support the planning application were to write to the BA to express their support.
You can access the website page at:
Scroll down and click on Public Access Search Portal
Under Enter Keywords type in BA/2017/0224/FUL
You can then look at the map, or other Documents (there are pages and pages!) and you can click on "comments" to add your comment - you do need to register I'm afraid...or you can email the officer at:
maria.hammond@broads-authority.gov.uk, or write to:
Maria Hammond
Broads Authority
Yare House
62-64 Thorpe Road
Norwich
NR1 1RY
Quoting BA/2017/0224/FUL
You need to get any comments to the BA by the end of 1st August, ie next Tuesday
Business Directory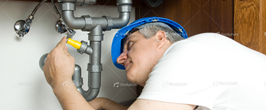 Use the business directory to find..