Inspector Lisa Hooper, PC Ian Kennedy and PCSO Wally Oldham attended a public meeting in Acle on Friday, attended by people from some of the 12 villages served by the Acle Policing Team.
Inspector Hooper explained that the proposals under the 2020 Policing Scheme would include making all the PCSOs redundant. There are 3 PCSOs in the Acle area; Wally Oldham, Bob Hall and Ross Mullinger. Although some new police constables are planned for the Norfolk area, there will be no new police staff for this area.
It is also planned to close the Acle Police Station and to move all staff to a new building at Broadland Gate at Postwick.
People at the meeting expressed their disappointment at the reduction in staff for our area, and their appreciation for the very useful work done by our PCSOs.  Inspector Hooper was asked to arrange a further meeting with those people who have made these decisions so that they can explain how the Acle area will be policed.
Business Directory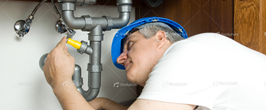 Use the business directory to find..