Acle Archive Group
Formed in 2004, the Group records archive material regarding the parish of Acle and of the surrounding area. This includes photographs, documents and some press cuttings.
We have a computer system to store information as well as a lap top and projector to give  illustrated talks of local interest to local organisations.
We are always interested in any pictures, documents and information anyone has for us to borrow copy and store.
An example  of our  work  is  a book published  by  us, "The Search  for Eugenia  Fynch", which tells the story of a Norfolk photographer who settled in Acle in 1863 and went  round East  Norfolk with his  Camera. His  work as one of the very early photographers is fascinating and the research to  find his real name and  background  is regarded  as  a  must-read  for  anyone interested  in  Norfolk History.
Contact:
Brian  Grint, Tel: 01493 750039 Email: Brian.grint@btinternet.com
or Kathy Stacey, Tel: 01493 750845
See us on Facebook
Business Directory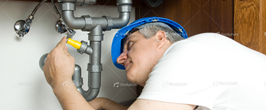 Use the business directory to find..