Acle Social Club
We are a family friendly club where you can bring the whole family to enjoy good food & drink at very reasonable prices in a warm and welcoming atmosphere.
You do have to become a 'member' to use the facilities, but adult membership is only £6.00 per year (Jan-Dec) and membership is open to EVERYONE.  You do not have to be a member of any of the sports clubs here and you do not have to be an Acle resident.
We provide live music once a month, which is free for members, a New Years Eve family disco, also free to members, a cinema (latest release films) once a month, plus numerous other events and promotions throughout the year.  See our website for all the details – www.aclesocialclub.co.uk.
We look forward to seeing you soon!
Contact:
Karen Mair
Centre Administrator
Bridewell Lane, Acle, Norwich
NR13 3RA
01493 752043
karen@aclesocialclub.co.uk.
info@aclesocialclub.co.uk.

Sue Gray
Administrator
01493 752043
sue@aclesocialclub.co.uk
Business Directory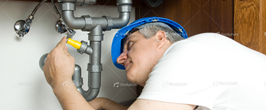 Use the business directory to find..