Acle Allotment Association
There are currently 40 plots of varying size on the Boat Dyke Lane allotment site with 36 active members involved in their cultivation. The allotment site was initially established under local (Parish) council control and was later extended to its current size. Since 2002 it has been operated by the Acle Allotment Association (AAA).
The association holds two annual events, the first being our BBQ for members and family which is usually scheduled for mid-July. This is followed closely by our Open Day, when we open up the allotment site to visitors. In addition to offering guided tours of the allotment site, visitors can sit back and enjoy refreshments, take part in the raffle and purchase cakes/produce from our allotment stalls. This is our main income generator so we look forward to greeting all those who can make it on the day; this year's (2014) open day will be on 16th August from 2:00 to 4:00 pm.
We produce a member's newsletter, this is published three times a year and helps keep members in touch with association activities and events.
If you would like to find out more about the allotments or the workings of the association then please do not hesitate to contact either Clifford Weavers (our Chairman) on 01493 751335 or Roy Tate (our Secretary) on 01493 750856.
Business Directory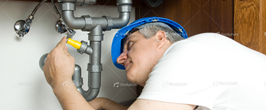 Use the business directory to find..