Acle and District Vountary Aid (AVA) is a registered charity, No: 285333
 AVA meets every Tuesday in the Methodist Chapel in Bridewell Lane, Acle
As part of your day, there's a lunch, companionship, help with bathing, (+ access to a hairdresser, and a chiropodist every 6 weeks, both for extra charge) and help getting your hearing aid checked. Transport to and from the meeting is provided. Currently £12. Advice can be given about how to use a Personal Budget to pay for this service. Membership is by referral from Acle Medical Centre.
On Wednesdays, there's a luncheon club from 11 – 1,   that costs £8, with transport available if required.  This luncheon is open to all to join.
To find out more, please ring Betty Snasdell on 01603 270240 or Valerie Knights on 01493 750471.
The group is run almost entirely by volunteers. If you would like to help by volunteering some of your time, please contact Betty or Valerie on the above numbers.
Registered charity no: 285333
Business Directory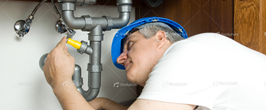 Use the business directory to find..