Men's shed
Mar 24th 2:00 pm - 4:00 pm

NCC is hoping to set up a Men's Shed in the village.
Sheds are whatever the members (or Shedders) want them to be. Although labelled sheds, they often aren't sheds at all. They can be empty offices, portable cabins, warehouses or garages. Some Sheds are purpose-built workshops, but they rarely start out that way. Many don't have premises at all in the beginning and instead form a group that meets regularly for the social connection, company and camaraderie until they can find somewhere to kit out with tools. Many Sheds get involved in community projects too – restoring village features, helping maintain parks and green spaces, and building things for schools, libraries and individuals in need.
Acle's start-up event is at Acle Library from 2.00 to 4.00pm.  All welcome. Just turn up. Refreshments provided.
Business Directory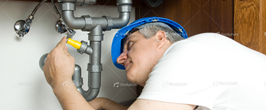 Use the business directory to find..