About >
Acle is a large village, half-way between Norwich and Great Yarmouth, close to the Norfolk Broads.  Whether you live or work in Acle, or are planning to visit, you will find lots of useful information on this site.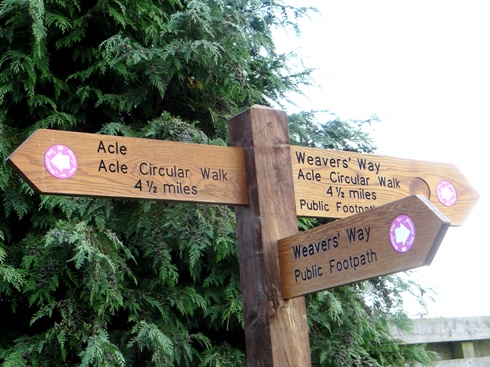 New signage at Boat dyke Lane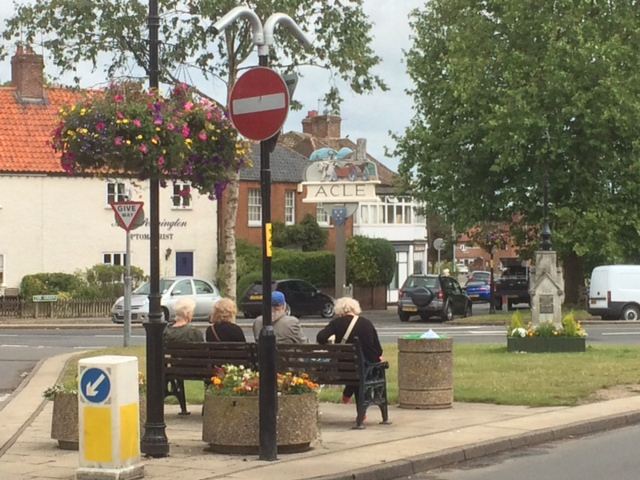 Taking a seat on the village green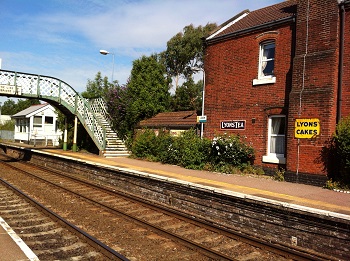 Norwich bound at Acle Train Station
Latest News >
Help with food, money and household items
Click here for more details
In response to some queries from residents about the new metal fencing erected on the Mill Lane side of the Norwich Road site, the developer has confirmed: "All of the fencing that has currently been erected on site is temporary. The finished fencing will be a timber close boarded fence. This is currently like this as a site security measure."
Vaccinations for over 65's only at present at Acle Medical Centre: To protect you and our staff our clinics will be held outside so if you are unable to stand in a queue in all weathers, please let us know and we will make alternative arrangements for you. Although we will be outside, we ask that you wear a face covering. For more information and to make an appointment, please speak to one of our reception team who can help you. We aim to vaccinate the 'at risk' groups and children in October when the vaccines are available. We will keep you updated with the clinic dates nearer the time.
Following a Zoom meeting, a few people will meet to start the process to set up a Men's Shed in the village. We are looking for suitable premises. More news to follow....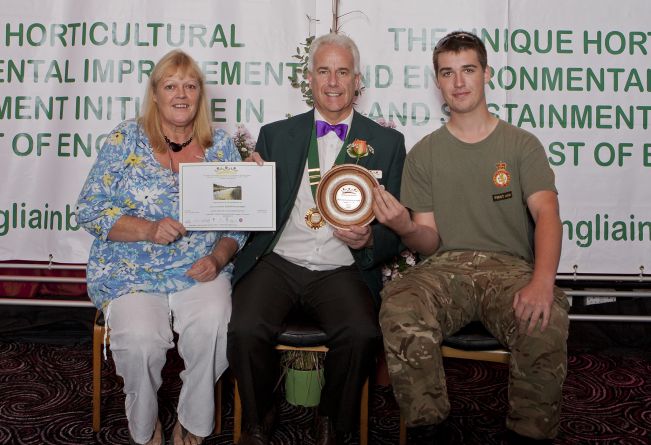 Anglia in Bloom Awards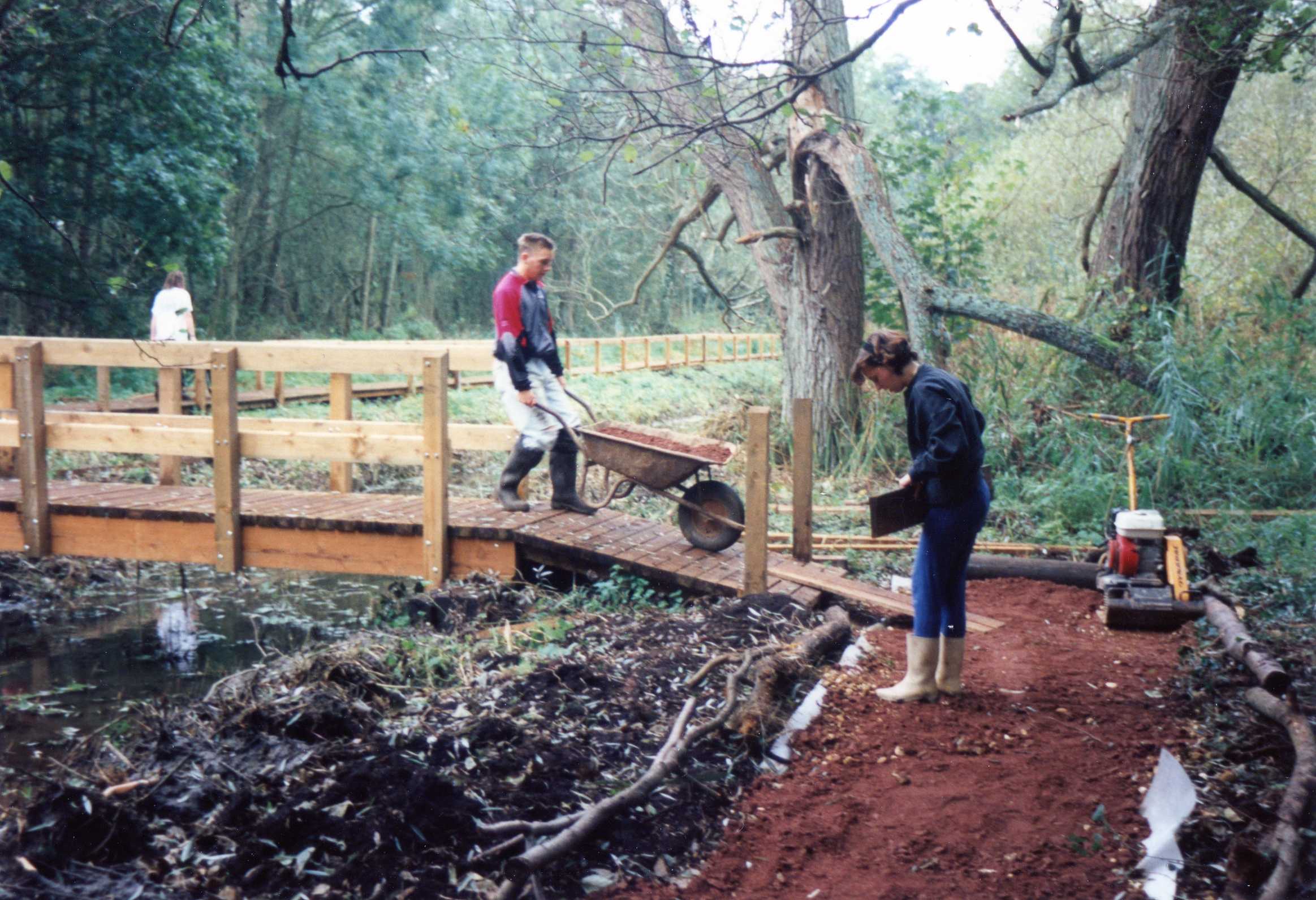 Volunteers at Damgate Woods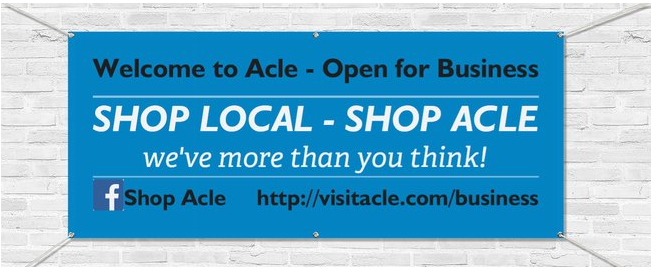 Event calendar
History >
In this section, there is information about the history of Acle.
Places to visit >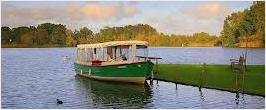 Acle is well placed for days out. It is on the River Bure and at the junction of the A47 to Norwich and Great Yarmouth and the A1064 to the Norfolk Broads.
Business Directory >