Acle Fair
This is a photograph of the High's Acle Fair which occured at Michaelmas. Old Michaelmas day fell on the 11th October. It was held in variety of locations, sometimes near Molly's Farm, in the village centre or as far away as Acle Bridge. Eventually in the 20th century the fair became much smaller and was known locally as Rhubarb's Fair.
Through Fynch's photographs it appears that Acle was host to a variety of travelling theatre and circus productions. Samwell's troupe came to Norfolk in the 1830s they were a famous equestrian act, common at the time. As can be seen in the edited photograph below Fynch has indicated that these shows took place in a barn that stood on the Marshes next to the New Road.
Business Directory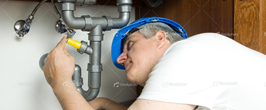 Use the business directory to find..