Livestock Market
Although the railways decreased the use of droving within the area, Irish Shorthorns and the Scottish Angus did well on the marshes. In 1967, 12,700 fat cattle were sold at the Acle market however by 1980 only 2,400 were recorded sold. The last cattle sale was held in 1982 on the Waters and Son sale yard. This yard finally closed in 1993 and became the Market Manor Housing Development. It is called Market Manor because of the above but also the 12th century Manor house stood on this site. This house is shown on the 17thcentury map of Acle approximately 110 yards from the current road. In November 1989 a ditch that had been dug by a JCB uncovered the kitchen dump site (midden) containing over 300 shards of 12th century pottery.
In the 1950s one Bernard Matthews purchased 20 turkey eggs at 1 shilling each and a paraffin oil incubator for £1 and 10 shillings at the Acle sale. Twelve of these eggs hatched and so began the start of the Bernard Matthew's empire. It is not known whether these came from the Waters and Son sale yard or the Howlett and Edrich yard, the other Acle livestock sale ground.
Acle was granted its Market Charter in 1253 by Henry III.
Acle Livestock Sale (now Market Manor) ceased trading in the 1980s. The site was originally the 12th Century Manor House.
Business Directory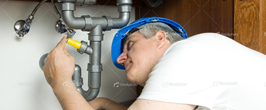 Use the business directory to find..