We have a mobile phone number for ACLE FOOD BANK now. This will enable people to contact us who aren't on Facebook: 07507 397227.
The Food Bank is open on Thursday mornings from 10 to 11am at Acle Methodist Church for you to drop off items. If you can afford to, please bring some NON perishables and toiletries along, as we are now supporting many local families.
A couple of our families are in need of size 1, size 4 and size 6+ nappies . Also we are in dire need of tinned meals, such as sausage and beans tinned meat and fish. Tinned fruit tinned puddings and tinned vegetables and cereals. Long-life milk, squash and crisps are also welcome this week.
Please spread the word to locals and also local businesses, if they can help us please. As we are growing very quickly, we will need more help. Thank you all so much. We can also accept cheques made payable to 'Acle Parish Council' or cash, if you are unable to shop.
Please send cheques payable to Acle Parish Council to the parish clerk, Pauline James, at Beech Farm, 15 Marsh Road, Upton NR13 6BP, or email for more information (Paulinejames@aol.com)
If you are in need of support or cannot access essential items, please call 01508 533933, Monday to Friday 08:15 - 17:00 and Saturday and Sunday 10:00 - 16:00.
If you are a Broadland resident and need financial support please call 01508 533933, Monday to Friday 08:15 - 17:00.
Business Directory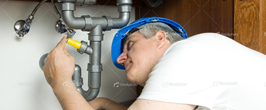 Use the business directory to find..