Just a Cuppa
Every Tuesday at Acle Library at 2.00pm
Come along for a chat and refreshments...
HELPING HAND AT THE LIBRARIES
Bags of items are available for collection, for Free, in all libraries.
Keep Warm and Go – Bags contain; Hat, blanket, scarf, gloves, thermal vest and thermal socks
Toiletries to Go – Bags contain; deodorant, soap, toothbrush, toothpaste, shampoo, shower gel and hand gel
Cleaning to Go – Bags contain spray cleaner, cleaning cloths, washing up liquid and washing powder
Tricky Period – Bags contain one pack regular and one pack of super/night sanitary pads
Tricky Period Sustainable – Menstrual cup; choice of either size A or size B
Washable sanitary pads (three regular & three super pads)
There is additional information on these webpages:
Business Directory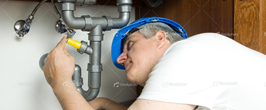 Use the business directory to find..