Local Discretionary Grant Fund
The Government have provided funding to help support some of the businesses and charities that did not qualify under the Small Business Grant Fund and the Retail, Hospitality and Leisure Grant Fund. The total sum available to be distributed is £1,223,000
Government have requested that Broadland District Council prioritises certain types of businesses and charities from this fund, and have set out guidance under which there are some criteria that a local scheme must comply with. However, local councils are also able to support businesses that are important to the local economy and are able to set their own criteria for these.  Subject to the criteria your business may be eligible for support.
This scheme cannot help all businesses who are likely to seek support and we are inviting applications for the local discretionary grant with a fixed time period for applications. Please see below for further information.
Applications will be open from 9 June 2020 to 23 June 2020
Business Directory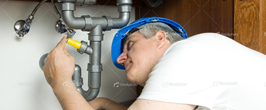 Use the business directory to find..