The Parish Council has been working with Norfolk County Council on proposals to improve safety, improve traffic flows and restrict all-day commuter parking in the village centre. This will mean that people can park more easily to access village services and businesses.
NCC is now consulting on these proposals.
Parking restrictions to limit parking to 2 hours between 9am and 4pm (Monday to Friday) are proposed for the bottom of Mill Lane, The Street by Crossway Terrace, Old Road by Jary's and Priory Close.
Double yellow lines are proposed for Reedham Road and into the junction with Market Manor to improve visibility and safety.
Double yellow lines are proposed for New Road at the village centre end, and on the junctions with Broadland Way, New Close, Springfield and the BP Garage to improve visibility.
The maps and consultation forms are available here
 Please send your comments, both positive and negative, to Norfolk County Council at Email: Harrison.matthews@norfolk.gov.uk
Business Directory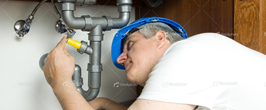 Use the business directory to find..