Acle Community Gym
At the gym we have plenty of equipment you can use to achieve a full body workout, and tone those problem areas. Our Instructors jobs are to give advice and guidance while you exercise, and to provide personal exercise programmes for those who are new to fitness, or who have a specific goal in mind, or who just need advice and reassurance that they are doing an exercise correctly.
Our Instructors have worked in both Gyms and other sports areas and are used to instructing in exercises to improve the health and wellbeing of all. There is an exercise programme for anyone committed and willing to work at their fitness.
As we are a community gym we are small and welcoming, although we have a wide selection of equipment.
We aim to make everyone fell welcome, and as members talk to each other the gym has a community feel.
Acle gym is the place to come to if you are new to exercise, unsure about your fitness or find larger gyms unwelcoming. Many of our members are 60+, but the gym is well suited to users of all ages, from 16 to 100.
The gym has 2 sessions a week.
Mondays 5.30pm to 7.30pm
Fridays 9.30am to 12.30pm
 The session fee is £5.00 for all, pay as you go.
We are located in TheYare Room Acle Recreation Centre, Bridewell Lane, Acle NR13 3RA.
If you need any further information on the gym please telephone 01493 741004 or email: aclecommunitygym@gmail.com 
Business Directory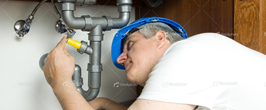 Use the business directory to find..