Acle Indoor Bowls Club opened in 1993 and have already won over 70 County Titles and 5 National Titles.
The club is open from 10-00am until 10-30pm every day of the week during the winter months and Wednesday and Thursday afternoons, Friday Evenings and Saturday Mornings during the summer.
Whilst a very competitive club it has also been able to retain its friendly atmosphere and new members are always made very welcome.
Free coaching and free use of equipment is provided for newcomers to the sport and no appointment is necessary just turn up on Saturday mornings for 10-15am registration.
With over 500 members the age range of members is from 9yrs to 90yrs and the sport itself is very family friendly.
The club has an enviable reputation of producing talented youngsters and this year had the U18s British Isles Champion and the U18s English Champion of Champions amongst its junior section.
The club itself is very warm and welcoming and many gather to chat with old friends and have a coffee or something stronger whilst watching the bowls or having a meal.
Membership fees are just £30 (Juniors £5) and 2 hour rink fees are £2 pp(£1 for juniors) and this fee includes membership of the Acle Social Club.
Contact:
Denis Goodley
Secretary
43,Old Road, Acle
NR13 3QL
01493 750008
01493 750869
dennisgoodley@btinternet.com
Edna Land
Assistant Secretary
01493 733822
http://www.acle-indoor-bowls.org.uk/
Business Directory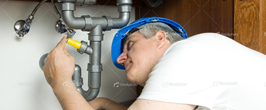 Use the business directory to find..