Acle Tennis Club
Acle Tennis Club is thriving and always keen to attract new members.  So if you want to play tennis for the first time or return to a sport you used to play, to keep fit or get fitter, please get in touch. New members are always welcome.
We currently have over 200 members playing competitive and social tennis at all levels throughout the year on our 5 floodlit outdoor hard courts. We have club nights and many other weekly sessions available. However, if you just want to play you simply book a court and bring a racquet down
Coaching
Coaching is available for all ages and abilities with LTA licensed coaches.
We are particularly keen for children at any age to get involved and take up the game for the first time and we have dedicated coaching sessions for Juniors.
If you want to know more please contact our Head Coach, Ann Nicholls on 07815 563123
Annual Membership fees are as follows:
Adults             £67 (including £6 membership fee for the Social Club)
Students        £37 (including £6 membership fee for the Social Club)
Juniors:          +11 £26 (some will have to pay £3 membership fee for the Social Club)
Minis             £10
Joining Fee   £10 Adult or  £5 Student/Junior
Court use      Free
Floodlights    £1 per half hour/court
Casual hire is available to all Acle residents subject to availability of courts, details on application
We also hold the Tennis Clubmark Accreditation given by the LTA.
Please take a look at our website for more information or contact us direct.
www.acletennisclub.org.uk
Liz Lake
Secretary and Ladies Captain
Moss Rose Cottage
Court Rd
Rollesby
NR29 5HQ
07854320507
secretary@acletennisclub.org.uk
Alan Harlow
Membership Secretary
07717306382
membership@acletennisclub.org.uk
Business Directory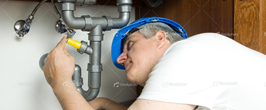 Use the business directory to find..