The Rotary Club of Broadland
Fun and friendship at Rotary
Rotary members have a lot of fun! Every club arranges outings and activities and gives members the chance to forge new friendships with like-minded people who share common goals.
Giving back to the community with Rotary
Joining Rotary gives you the chance to make a difference. Be it fundraising for a local charity, volunteering at an event, working with young people or building a school in Africa, the list of opportunities is endless.
Business networking
Networking opportunities are endless. Rotary consists of a cross-section from every business community and its members come from all walks of life.
Meetings and membership
Our members are a cross section of both men and women and we meet every Thursday at 12:30pm for lunch at The Old Rectory Hotel, North Walsham Road, Crostwick. NR12 7BG. There is a small annual membership fee. A very enjoyable part of our meetings are our Speakers that we have most weeks that talk on a variety of interesting subjects.
 For more information on what we do please see : www.therotaryclubofbroadlands.org.uk or contact : Richard Mayer on 01603 715795 or Email: mayer.47@btinternet.com
Business Directory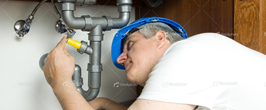 Use the business directory to find..