Handyperson+ Service
The new Handyperson+ Service can carry out a range of small household repairs and minor adaptations to qualifying residents in the Broadland district.
A trained handyperson can assist and enable beneficiaries to live independently. The service includes access to a range of household checks to ensure the beneficiaries safety and warmth. The handyperson will also provide information, advice and guidance and can support and refer the beneficiary to other help available e.g. community activities, home help and companionship services, advocacy, benefit claims, health and legal services or financial management.
Who's it for?
The service is available for anyone over 65 years old but will be specifically promoted to older people with long-term health conditions including those diagnosed with dementia.
How much does it cost?
It's free to those on means tested benefits
If you're not in receipt of means tested benefits, the charge will be £15 per hour, up to a maximum of £30 per visit
Materials will be charged for unless grant eligible
What to do next.
Contact the Private Sector Housing Team  at Broadland District Council to find out whether your job qualifies for the scheme , If you qualify we will log your call, you will then be contacted to arrange a suitable time to assess your job and, if the materials are available, carry out the work.
Further information
Basic maintenance jobs include:
Exterior works eg. clearing out single storey guttering
Low level maintenance work of fixtures and fittings eg. putting up a shelf, fixing a sticking door, changing a light bulb, installing curtain rails or assembling furniture
Basic repairs eg. fixing a dripping tap or replacing broken toilet seat
Decorating eg. minor paint work
Insulation eg. draught proofing or installing a hot water tank jacket
We can arrange free home fire risk assessments and smoke alarm fitting
Minor aids and adaptations eg. fitting hand grab rails, keysafes, providing access ramps and some assistance technology
The advice and installation of care communication equipment, which provide a 24 hour monitoring service for added peace of mind

Private Sector Housing Team
Broadland District Council
Thorpe Lodge
1 Yarmouth Road
Thorpe St Andrew
Norwich NR7 0DU
tel: 01603 430518
fax: 01603 430616
email: p.s.housing@broadland.gov.uk
Business Directory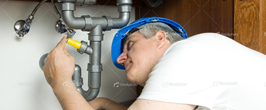 Use the business directory to find..