Heating Oil
Want to save on your heating oil?
Norfolk Rural Community Council in partnership with Anglia Farmers Affinity has set up a domestic oil bulk buying scheme with the aim of providing rural communities with cheaper central heating fuel. You can pay for your oil by debit or credit card, or by direct debit.  More details are available on the factsheet below.
Please note that the best price is obtained if you order by the first working day of the month.
If you live in Acle, and would like to register, you can download the registration form below. Please put Acle as the name of the group.
For more information and to start saving money please call the coordinator Pauline James on 01493 751070 or email Paulinejames@aol.com  .
Registration form (please download, add the name Acle for at the top of the page and send to the Norfolk Rural Community Council)
Thinking Fuel is the oil buying scheme run by Norfolk RCC in partnership with AF-Affinity, Anglia Farmers bulk buying arm. Our aim is to try and provide communities with cheaper fuel. Proceeds also help support Norfolk RCC's community development services.
Acle is a member of this scheme.
Scheme features
The bulk order syndicate operates once a month to balance convenience with savings
Everyone pays the same regardless of the volume they order
You can order fuel at any other time and receive the day price
There is no obligation to buy
Special delivery requirements, (such as needing long hoses, small tankers or arranging access) can usually be accommodated but you need to make these clear when ordering
Members can also benefit from offers on other products through our wider community buying scheme, Thinking Value
How the scheme works
Syndicate orders need to be placed by 5.00pm on the first working day of the month. However, members are normally able to place their order a couple of days earlier if they wish. We send out a reminder to those who have supplied an email address or mobile number a few days before the first working day of the month. Once you receive this message the ordering process is open.
When you ring up to order you will be told the day price as we will not know the syndicate price until orders are collated and the price negotiated. We may hold the order for up to 2 weeks to try and get the best possible price (please let us know if you need oil urgently). Generally the syndicate price will be lower than the day price; however, prices can go up as well as down. If the final syndicate price will be 3ppl higher than the price you were quoted then we will contact you to let you know. Otherwise the order will be processed as normal.
Payment can be made by direct debit, debit card or credit card (2% surcharge applies). Direct debits are only taken in months when you order. We encourage direct debits as this helps us keep the costs of the scheme down, allowing us to pass on better savings. Direct debits can also ease household's cash-flow by delaying payment until the end of the month. All payments will be adjusted to reflect the actual quantity of oil delivered.
Each individual household needs to register with the scheme before they can order.
Please provide an email address if at all possible as this helps us keep in contact easier. Once Norfolk RCC receives your form arrives it can take up to a week to register you. If you have provided an email address you will receive a confirmation email once you are registered. Please try to register in good time before the next syndicate ordering day if you want to be part of that order.
To place an order call 01603 881888
Business Directory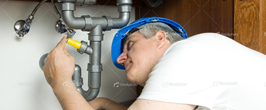 Use the business directory to find..