Resilience Plan
The Parish Council has a plan to call on a group of volunteers from the village to help look after people in the event of an emergency.
The Police, County Council and District Council have a detailed and formal Emergency Plan for the whole area, but it can be useful to have a local plan for smaller scale events, such as localised bad weather.
The group is always interested in any help you can offer including;
People who have a 4 x 4
People qualified to use a chain saw
People who are willing to check on their neighbours
People who are first aiders
People to collect food or prescriptions for their neighbours during icy weather
In the event of an emergency we are likely to divide up the village into smaller areas with a named volunteer for each area, perhaps a road or part of a road. 
For the latest information about this group and for regular updates during an emergency situation you can follow the Acle Emergency Planning - Resilience page on Facebook.
We recognise that not all residents use or have access to social media, as such any emergency messages will be communicated using our volunteer network
For more information please contact Angela Bishop on 01493 751299 or 07956 199356 or the parish clerk on Paulinejames@aol.com
Business Directory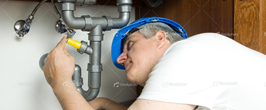 Use the business directory to find..