Acle
Annual
Parish
Meeting
Monday, 20th April 2015
at 7.30 p.m.
Acle Methodist Church
Bridewell Lane
All Parishioners are Invited
 to Attend – this is the meeting of the Parish, not the meeting of the Parish Council
Agenda:
1.         Apologies
2.         Police Matters
3.         Minutes of the Meeting held on 14th April 2014
4.         Matters Arising from these Minutes
5.         Parish Council Chairman's Report – John Harriss
6.         District Council Matters – Lana Hempsall
7.         County Council Matters - Brian Iles
8.         Report on the Acle Resilience Plan
9.         Report from Acle Recreation Centre
10.       Parishioners' Forum
Business Directory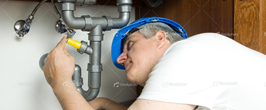 Use the business directory to find..