BLOFIELD & DISTRICT GARDENING CLUB      
All are invited to attend the Club's meeting on Wednesday 8th July 2015 from 7.30 p.m. (Margaret Harker Hall, Blofield), when we are very pleased to welcome David Boulton (of David Boulton Photography) and his colourful presentation of "Wildlife in the Garden".  (http://www.davidboulton.co.uk/
The meeting also offers a raffle, refreshments and members' competition: "A photograph of wildlife in a garden" so start checking your photos now!
This will be followed on Saturday 11th July by the Club's ANNUAL SUMMER SHOW again at the Margaret Harker Hall, from 2.00 p.m.
Members are eligible to enter any of the 50 classes in the Schedule, including vegetables, fruits, flowers and shrubs, decorative arrangements and home produce (baking and preserves).  Schedule and entry form are available to all members at Club Meetings.
Everyone is welcome to view the exhibits, and enjoy refreshments, raffle, bottle and cake stalls and plant sales in the afternoon.  Produce is auctioned afterwards, so all can enjoy the fruits of members' efforts at cut prices! 
Club membership is £5.00 for the year whilst guests are welcome at any meeting (£2.00). 
Please review our new website:  www.blofieldgardeningclub.org.uk
Business Directory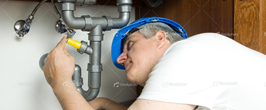 Use the business directory to find..