UPTON FAMILY WALK – SUNDAY MAY 21st 2017
Over the last 15 years the Rotary Clubs of Great Yarmouth and now Norwich Centenary have run the charity walk known as The Acle Walk. This year the walk is taking place from The Upton Village Hall on Sunday 21st May and is now known as The Upton Family Walk. Rotary organise the walk and charities benefit 100% from sponsorship that walkers raise. Over £180,000 has been raised in total over the last 15 years. Working in collaboration with Norfolk Wildlife Trust, Upton Parish Council, Village Hall and The White Horse Upton there is a treasure trail for children, photography competition, stalls, and a post-race barbecue at The White Horse.
Walk starts and finishes at the village hall in Cargate Lane, starting time is between 9.00 and 10.00am.

For registration & sponsor forms and any queries please email: uptonwalk@gmail.com.
Business Directory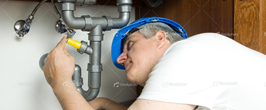 Use the business directory to find..