VOLUNTEERS REQUIRED
After the successful award of £8,000 as part of the Tesco Bags of Help scheme,
 Acle Lands Trust now needs your help to create the path through Damgate Wood.
Initially we have 40 tonnes of stone to move into the wood, this will create approximately the first 250m of path.  Access is limited so we will be using wheelbarrows to move the materials.
When:  Saturday 25th June & Sunday 26th June, from 10am each day.
Where:  Reedham Road entrance to Damgate Wood.
Volunteers of all ages & capabilities will be required, we need to clear the temporary woodchip surface, load barrows, push barrows, rake & level the stone.
You don't need to commit to a whole day, just give as much time as you can spare.  Many hands make light work!
If you have access to a heavy duty pneumatic tyre wheelbarrow then please bring it along.
For further details and to give an indication of volunteer numbers at any one time please email aclelandstrust@gmail.com detailing availability for Saturday/Sunday AM or PM.    
Business Directory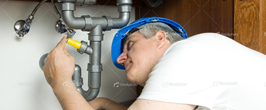 Use the business directory to find..