Obviously it is not great timing to try to set up a Men's shed, but we're going to give it a go...
The first meeting, to see who might be interested, and whether there are some people interested in forming a working party to look into setting it up, will be by Zoom, on Wednesday, 16th September at 10.00
The meeting is being co-ordinated by Norfolk County Council, as facilitator, and they have invited an experienced Men's Shedder to join the meeting to explain how they can work.
A Men's Shed is a place where men feel at home and can pursue practical interests with a high degree of autonomy. A Men's Shed offers this to a group of such men of all ages where members share the tools and resources they need to work on projects of their own choosing at their own pace and in a safe, friendly and inclusive venue. They are places of skill-sharing and informal learning, of individual pursuits and community projects, of purpose, achievement and social interaction. A place of leisure where men come together to work.
Amie Evans is inviting you to a scheduled Zoom meeting.
Meeting ID: 929 8469 8404
Passcode: 5eZw51
Business Directory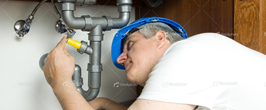 Use the business directory to find..