Music and Picnic at the Barns
Elvis is alive and living in Norfolk! Come to a fantastic evening of entertainment with "The Blue Sueders" . Hear a belting range of Elvis, and other songs from the 50's and 60's rock and roll, interspaced with a few newer numbers, from this tribute band. See the white tasselled- jump suit – it could only be the King.
Outstanding singing, wonderful costumes. What a package. It's on Sunday, 10th August 2014 at Wroxham Barns,Tunstead Road, Hoveton, NR12 8QU -  6:30pm to 10pm, doors open at 5:30pm. Bring chairs/rugs, a picnic and drinks, but there will be wine and bottled beer available for sale and the coffee shop will be open.
This is a charity event organised jointly by Broadlands, and Wroxham Bure Valley Rotary Club with the Benjamin Foundation, and the local Community First Responders benefitting.
Tickets: In advance- Adults (16 and over) £10, children under 16(must be accompanied by an adult) £2:50. On the night –Adults (16 and over) £12. Children under 16( must be accompanied by an adult) £2:50. Tickets available from Abbotts Estate Agents, Riverside Centre , Hoveton. Tel :  01603 783838, Mick Holden Tel: 01603 781310 or direct from the office at Wroxham Barns.
Poster
Business Directory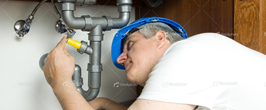 Use the business directory to find..