Drive-in Christmas Carol Concert at Acle Recreation Centre car park.
Service will be conducted by:
Rev Andrew King - Minister of Acle Methodist Church
Rev Martin Greenland - Rector of St Edmund's Church, Acle
Rev Peter Glanville
Music by Elaine Brown
For those attending in a car stewards will direct you onto the "old" car park.
For those wanting to attend on foot you will be given an area to sit in within the new car park (Bring your own chair/ blanket to sit on, you must stay seated).
Masks must be worn at all times unless in a car, under the age of 12 or have a valid medical exception.
Carol sheets will be sold as part of the trail maps for £1 from Acle Starbucks and the Chocolate Box.
Business Directory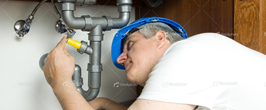 Use the business directory to find..