Agenda
Cemetery extension
Many residents will be aware that the Parish Council has been trying to negotiate the purchase of a piece of land north of the current Pyebush Lane cemetery for many years.
The landowners, the Molineux family trust, who had very generously given land for the existing cemetery and for an additional sports pitch, felt unable to give up any more land.
The Parish Council has been looking around the village for other land which would be suitable for a cemetery but has not found any. Much of the land around Acle is low lying, with a high water table, which is not suitable.
The Council therefore, reluctantly, approached Broadland District Council to ask them to set in motion a Compulsory Purchase Order for 3.49 acres of the Molineux family's land (which would also include a piece of land north of the playing fields for additional recreational space).
You may have seen in the EDP that Broadland District Council refused that request at its Cabinet meeting on 29th September. Acle's district councillor, Lana Hempsall, does not believe that a Compulsory Purchase Order is the right course of action in this case and spoke against the Parish Council's proposal at both the Cabinet meeting on 29th and the Overview & Scrutiny meeting on 22nd.
The parish councillors are stunned and saddened by BDC's decision and are unsure how to proceed to find new burial land for the village.  Please note, therefore, that the Parish Council will not be able to accept any further requests from residents to reserve a grave space, until the Parish Council has met to make a decision on this.
The Parish Council is taking legal advice as to how it can proceed and will continue to seek land for a new cemetery and associated car parking.
You are invited to a Parish Council meeting on Monday, 12th October at 7.30pm in the Methodist Hall to find out more about this issue.
Business Directory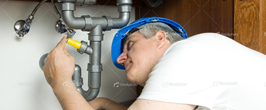 Use the business directory to find..