The Annual Meeting of
Acle Parish Council
is on Monday, 20th May 2019
at Acle Methodist Hall
at 7.00 pm – Refreshments from 6.45 pm
Agenda:
Before the meeting begins, there will be time for public participation and district/county council reports.
To elect a Chairman and Vice-Chairman of the Council
To consider Apologies for Absence
To receive Declarations of Interest in Items on the Agenda and to consider Requests for a Dispensation
To confirm eligibility for the General Power of Competence
To elect members of committees and working parties
To confirm Minutes of the Meeting held on 29th April 2019
To report Matters Arising from the previous minutes, for information only
To consider Correspondence, including:
i)        A request for funding for refurbishment of the clock at St Edmund's
To comment on Planning Applications
To consider Highways Issues, including:
i)                   Traffic speeds in Reedham Road, incl. purchase of a VAS (vehicle activated sign)
ii)                 Streetlighting on Leffins Lane site
To consider issues at the Recreation Centre, including:
i)        A report from the trustees
ii)        To consider funding a store for Acle Lands Trust
To consider updates (if any) on Current Projects:
| | |
| --- | --- |
| New cemetery in Pyebush Lane | Herondale site |
| Parking restrictions in village centre | Plastic-free communities |
| Regatta | Pre-School building |
To approve the Accounts for the year ended 31st March 2019, the Annual Governance Statement and the Accounting Statements
To receive Finance Report and approve Invoices for Payment
To raise Matters for the Next Meeting                                             
To confirm the date of the next Parish Council meeting –  

Monday, 24th June 2019 at Acle Methodist Church
Pauline James, Parish clerk – 13th May 2019
Business Directory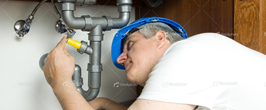 Use the business directory to find..