There will be an Online Meeting of
Acle Parish Council
on Monday, 27th April 2020
at 7.00pm
Agenda:
Before the meeting starts there will be an opportunity for members of the public to ask questions about local issues, and for district and county councillor reports


To consider Apologies for Absence
To receive Declarations of Interest in Items on the Agenda and to consider Requests for a Dispensation
To agree the Minutes of the Meeting held on 30th March 2020
To accept the Clerk's Report
To consider planning applications, including:
i)Herondale site – revised plans (20191954)
To approve the Finance Report
To consider donations to charities, including
i)Vision Norfolk (Nfk & Norwich Association for the Blind)
ii) Nfk Accident Rescue Service – needs to buy PPE
iii) Norfolk Citizens Advice
iv) East Anglia's Children's Hospices
v)Priscilla Bacon Hospice
vi)East Anglian Air Ambulance – also need PPE
To confirm grant of £7,500 towards costs at Acle Recreation Centre
To agree a payment of £75.00 + Vat for the website
To decide whether to hold an Annual Parish Council Meeting in May
To receive an update on the Barclays site
Items for the next agenda                 
This is an online meeting, using Zoom. If you wish to "attend" please email the clerk for a copy of the link to the meeting before 1pm on Monday, 27th April.
You can, of course, continue to raise any issues with the parish clerk, using the phone number or email address below, during work hours.     Pauline James, Parish clerk – 20th April 2020
PaulineJames@aol.com
01493 751070
Business Directory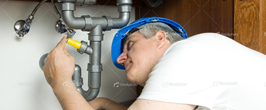 Use the business directory to find..