The Next Online Meeting of
Acle Parish Council
is on Monday, 29th June 2020
at 7.00pm
Agenda:

The meeting will start with a tribute to Brian Grint, who died suddenly on 24th June. A minute's silence will follow.
The opportunity for public participation and district/county council comments will follow, before the meeting starts.
To consider Apologies for Absence
To Receive Declarations of Interest in Items on the Agenda and to consider Requests for a Dispensation
To Agree the Minutes of the Meetings held on 18th May, 1st June and 8th June 2020
To Note the Clerk's Report, including:
i)         an update on the former Barclays building
ii)        an update on the purchase of land for a cemetery
iii)       an update on Acle Foodbank
iv)       an update on "Shop Acle" and the proposal for a local market
v)        discussion about the pathway from Oaks Lea to Old Road
To Receive any Correspondence
To Consider planning applications
To Approve the Finance Report
To Adopt a Grant Giving Policy
To Consider a grant for the Recreation Centre to support clubs which use the Centre, and a grant for measures to be put in place to facilitate the re-opening of the Centre
To Consider bee-friendly planting, litter and litter bins
Items for the next agenda     
Pauline James, Parish clerk – 23rd June 2020
(amended 26th June 2020)
This is an online meeting, using Zoom. If you wish to "attend" please email the clerk for a copy of the link to the meeting before 1pm on Monday, 18th May.
You can, of course, continue to raise any issues with the parish clerk, using the phone number or email address below, during work hours.
 Paulinejames@aol.com
01493 751070
Business Directory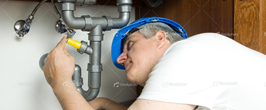 Use the business directory to find..