The Next Online Meeting of
Acle Parish Council
is on Monday, 27th July 2020
at 7.00pm
Agenda:
There will be an opportunity for public participation and district/county council comments, before the meeting starts.
To consider Apologies for Absence
To Receive Declarations of Interest in Items on the Agenda and to consider Requests for a Dispensation
To Agree the Minutes of the Meeting held on 29th June 2020
To Note the Clerk's Report, including:
i)         an update on the former Barclays building
ii)        an update on Acle Foodbank
iii)       an update on "Shop Acle"
iv)       investment in Government Stocks
To Receive a Report on the Farmers' Market and stallholders
To Consider Planning Applications, including:
i)        Japonica Cottage, Reedham Road – alterations and extensions (20201330)
To Approve the Finance Report
To Consider a Grant for the Cricket Club to support Covid19-compliance
To Approve an Accessibility Policy for the Council's Website
To Consider Highways Issues, including litter, posts and bus stops
Items for the next agenda     
Pauline James, Parish clerk – 21st July 2020
This is an online meeting, using Zoom. If you wish to "attend" please email the clerk for a copy of the link to the meeting before 1pm on Monday, 27th July.
You can, of course, continue to raise any issues with the parish clerk, using the phone number or email address below, during work hours.
Pauline James 01493 751070
PaulineJames@aol.com
Business Directory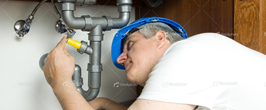 Use the business directory to find..