Acle Annual Parish Meeting
Monday, 23rd April 2018
at 7.30 p.m.
Acle Methodist Church
Bridewell Lane
All Parishioners are Invited
 to Attend – this is the meeting of the Parish, not a meeting of the Parish Council
Agenda:
1.         Apologies
2.         Police Matters
3.         Minutes of the Meeting held in April 2017
4.         Matters Arising from these Minutes
5.         Police Report
6.         Parish Council Chairman's Annual Report – Tony Hemmingway
7.         District Council Matters – Lana Hempsall
8.         County Council Matters - Brian Iles
9.         Report on the Acle Resilience Plan
10.       Report on Acle Good Neighbours and the dementia-friendly garden
11.       Report from Acle Recreation Centre
12.       Consultation on Village Centre Parking Restrictions
13.       Parishioners' Forum
Refreshments available after the meeting
Business Directory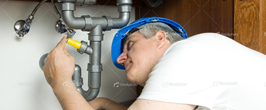 Use the business directory to find..