Come and join us in Upton Village Hall on Saturday 1st August from 6.30pm onwards to enjoy music on a summer evening, featuring the wonderful Taverham Brass Band playing all your Proms concert favourites.
Tickets: £6.00 Adults
£3.50 Under 12s
to include a glass of bubbly or non alcoholic drink and light refreshments.
...
The concert starts at 7.30 but doors open at 6.30pm
Tickets are available from the end of June. Please contact:
Hilary Hanbury- 01493 750872,The Old Stores,18,The Green, Upton
Ginny Pitchers- 01493 750932, 8, The Green, Upton
Jackie Short – 01493 753922, 3 Boat Dyke Rd , Upton
If you have any favourite concert pieces let us know and we will ask if your requests can be included.
We are sure that this will be a popular evening so get your tickets early!
Business Directory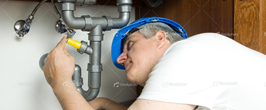 Use the business directory to find..