Upton Horticultural Society
Meetings commence at 7.45 pm and are held on the second Tuesday of each month in Upton Village Hall, Cargate Lane.
Membership is £7.50 per person for the year, or £2.50 per meeting for a visitor.  Refreshments are 40p
Chairman: John Harriss - 01493 751057
2016 Meetings:
9th Feb      Taverham Nursery
8th March  Planning ahead for Summer
12th April     History and work of Norfolk Wildlife Trust
10th May       The Walled Kitchen Garden
14th June        Mind the Gap - Keeping the Borders Full
12th July       Growing in a small greenhouse
9th August   Japanese Palmatum Cultivars
13th Sept        Sweet Peas
11th Oct         Wildlife Photography
8th Nov        Winter Table Displays
13th Dec           Annual Meeting and Social Evening
Business Directory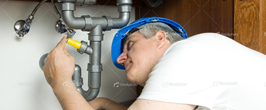 Use the business directory to find..