Wherry Maud Trust Archive Meeting Sat 23 November Acle Church Hall, Norwich Road, Acle NR13 3BY 
Doors open 2.30 and meeting closes 5.30 
FULL PROGRAMME DETAILS WILL BE DISPLAYED AT THE ENTRANCE 
The main feature will be a talk by local author Chris Crowther "Wherries in Broads Books"
 Martin Symes of Norfolk Wherry Trust has kindly agreed to speak to us about the"Norfolk Wherry Trust Archive", how it was set up and the interesting information that it holds.  Linda will give a short presentation about the research she has done on one of Maud's early owners . 
There will be a break mid-afternoon for teas, coffees, homemade cakes and a chat. 
Entry FREE to members of Wherry Maud Trust For non-members there will be a charge of £3 
Please book your places by emailing events@wherrymaudtrust.org so that we can bring enough cakes. 
Alternatively leave a message on 07990 523131 or 01379 677666 If you are able to bring a homemade cake it will help us. Do tell us in your email the type of cake and approx. number of portions. 
Parking - is on the roadside unless you are a customer of the supermarket opposite....
Business Directory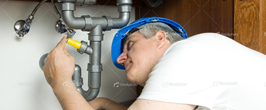 Use the business directory to find..