Privacy Policy
Where you provide personal data to Acle Parish Council through this website the data will only be used for the service you have requested. We will not pass your information onto third parties and any information from you, such as your name, email address or telephone number which is provided via our contact forms is treated as confidential information.
We reserve the right to disclose your personally identifiable information as required by law and when we believe that disclosure is necessary to protect our rights and/or to comply with a judicial proceeding, court order, or legal process served on our web site.
This privacy policy applies only to this web site. It does not cover the links within the site linking to other web sites. Acle Parish Council is not responsible for the privacy and security of these sites.
Use of this web site is subject to the following terms and conditions. By using the web site you agree to be bound by these terms and conditions.
Google Analytics
We use the Google Analytics service to collect information about visits to the site. No personal information is used or stored by Google Analytics - it is used simply for statistical analysis so that we improve our site's presence on the web. By using our website you agree that we can place these types of cookies on your device
You can find out more about Google's position on privacy as regards its analytics service at: https://www.google.com/policies/privacy/#enforcement
Website Links
This website contains links to other websites. We have no control over the content of those sites including their use of cookies and how they may make use any personal data. We would advise that you read the privacy policies of any external sites that you visit.
Business Directory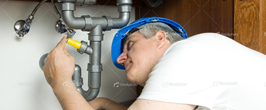 Use the business directory to find..